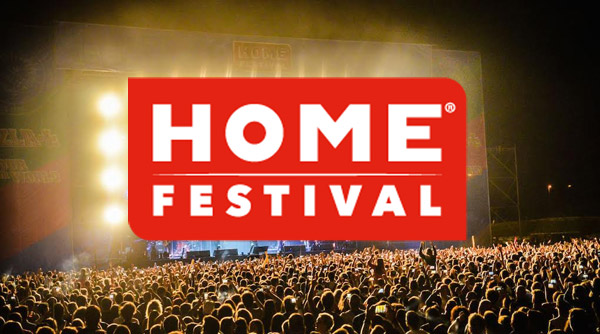 (Italiano) Home Festival a Treviso: 1, 2, 3, 4 settembre 2016
Home Festival 2016
Zona Dogana – Treviso – IT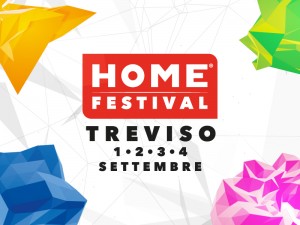 Anche quest'anno la prima settimana di settembre, Treviso si tinge di Musica, Arte e molto alto ancora…
Dall'1 al 4 settembre con l'Home Festival: 4 giorni di musica e arte, 10 palchi, oltre 170 show e più di 36 band al giorno in un'area di 100.000 mq. Arte e letteratura, buskers, danza e spettacoli circensi, performance artistiche, mostre, conferenze aperte e grandi e piccini, oltre a un'area grandissima con ristoranti e un wine bar.
IL PROGRAMMA:
Giovedì 1 settembre. Si esibiranno gli Editors, I Ministri, i belgi 2ManyDjs, la indie band I Cani, Selton, Dardust, Yakamoto Kotzuga, Vettori e Jaselli.
Venerdì 2 settembre: Inizieranno la serata i Prodigy, a seguire la reggae band Alborosie&The Shengen Clan, Dub Fx, i Pendolum, Il Teatro degli Orrori, Rumatera e Après La Classe.
Sabato 3 settembre: Si esibiranno Martix Garrix, gli Eagles of Death Metal, Fabri Fibra, Salmo, gli Enter Shikari, Gemitaiz con Fred De Palma, Jauz, Bruno Belissimo, Iosonouncane, Machweo e i While She Sleeps.
Domenica 4 settembre. Gran finale con Max Gazzè, Vinicio Capossela, i 2Cellos, Benji&Fede, Coez, i Landlord, i Dubioza Kolektiv, gli Espana Circo Este, i Be Forest, Ghali, i Rio Izi, i Funkasin Street Band e Christian Effe.
Info e Contatti: 04221562547 – info@homefestival.eu
Antica Osteria Al Botegon è partner tecnico e rivenditore ufficiale dei biglietti per
l'Home Festival.
Per maggiori info rivolgiti allo staff.

Home Festival 2016
Treviso 1-2-3-4 Settembre
There's no place like Home!